Invenoa specialises in designing, bulding, testing, and supporting large scale systems in demanding communications network environments. Accurate dependable OSS and service management is an absolute requirement for telecommunications companies, new media conglomerates and broadband content providers.
SYSTEM INTEGRATION
A "solution" is the final result of the System Integration activity, meaning the integration process of software, hardware, human and technological resources, which is completed thanks to considerable experience and resources.
Invenoa's approach stems from a detailed understanding of Customer needs and business processes,investing consolidated know-how to select the most appropriate technical solutions which allow commercial needs to be transformed into functional and exercisable systems.
Telecommunications
Internet
Management Information System
Finance
The attention to Customer needs is rendered concrete by means of the following: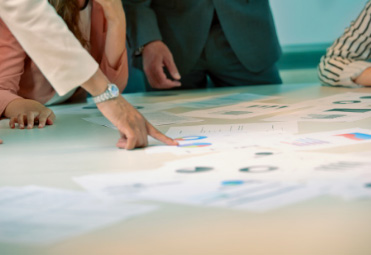 Specific desire to stay within the pre-set costs and time limits; the recognised capacity to manage a project, assuring its quality; the ability to provide all inclusive support, both at start-up (installation, activation and training on-the-job etc.) and in the running and after-sales phase.
The other two strategic business areas are solutions for Internet and e-business as well as solutions for management information systems.
The services offered by İdepark in these areas are made up of consulting and the design of web systems with a high technological content for e-commerce, Contact Centers, Information & Document Management and ERP systems.
OUTSOURCING
In general, supplying consultancy means first of all working very closely with the Customer in order to propose the actions necessary for obtaining the appropriate improvements necessary for targeting the strategic objectives.
Later the Consultant and Customer can, if necessary, choose to put together resources, processes and technology in order to realize a solution.
Consultancy, however, goes beyond providing support to software implementation, and includes a full portfolio of highly qualified professional services that include Consultancy, Project Management, Project Leadership and Quality Management.
Thanks to the competencies it has acquired and the experience it has gained, İdepark can offer consulting with the full range of the above-described services in the areas of support and consultancy for software development (OOP, COM+, CORBA, Java, C++, Visual Basic, Windows CE, Linux etc.), business processes and supervision and control systems for telecommunications operators and Technology and applications connected with the Internet and Multimedia, management information systems for manufacturing companies and for the tertiary sector (tourism, banks, insurance and publishing etc.).
Invenoa's Professional Services mission is to be our customer's best partner for the implementation and deployment of BOSS applications by providing technical excellence in MeBoss software solutions, responsive customer services and predictable results.
- Contact Us
Our Location
Sanayi Mh. Teknopark Bulvarı Kurtköy Mahallesi Teknopark 1/1C No:1101 34906 Pendik / İstanbul
- Write Us