-
Are you looking for a


IT Consultant?

Schedule your company strategy right session now
- Company
Our people have over 20 man-years of experience in developing solutions and solving problems solely in the domain of Network and Telecommunication Services Management . We recruit highly skilled consultants and engineers capable of handling the complex problems associated with the management of large networks. We operate in a fast-changing and demanding environment both from a business and technical perspective. We aim to be innovative in responding to your needs, and to adapt our solutions to your business processes and organization using the latest available technologies. We are committed to exceeding your expectations and our expectations of each other.
Read More

0
0

0

0
- Our Strategy
Step

01
The first meeting
Understanding the Need
Whatever your requirements, We have an outsourced IT Support solution to suit.
Step

02
The second meeting
IT Audit and Requirement Analysis
Let us undertake the planning, design and implementation of new technologies and systems
Step

03
The final meeting
Problem Solved
With a track record of successful, on-budget projects, you can rely on us to deliver the right outcome
- Frequently asked questions
People with the technical know-how to help guide them through increasingly complex requirements
Invenoa distinguishes itself through its professionalism, efficiency and quality of service. Invenoa Team has demonstrated outstanding consulting services and a commitment to excellence since the inception of our IT partnership.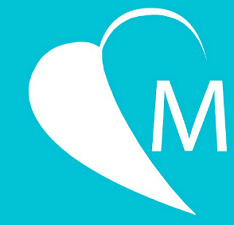 As an outsourced health company, we understand the importance of focusing on core competencies. So, when it came to our IT system, we were more than willing to find a qualified company to handle it for us. They reduce so much of the administrative headache of running a business because they fix problems quickly and efficiently and maintain our network so that we have fewer issues. The peace of mind we have as a result of their work is something I would recommend to anyone!
-
Are you looking for a


ITIL Consultant?

Schedule your company strategy right session now
- Contact Us
Our Location
Sanayi Mh. Teknopark Bulvarı Kurtköy Mahallesi Teknopark 1/1C No 1101, 34906 Pendik / İstanbul
- Write Us